Thank you for visiting my website, I hope you enjoy it!
You will be able find out about my past and present activities as a bass player, and the calendar at the bottom of this page will be frequently updated to show all upcoming performances.
Clicking on a performance title shown in the calendar will give you further details on that particular performance, such as the time, the venue, and a map of where the venue is located.
To get in touch with me directly, please click on Contact.
To view the privacy policy of this web site, please click here.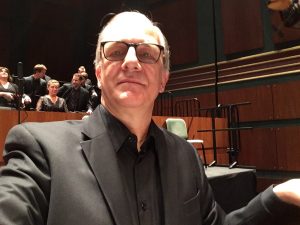 News about my upcoming new edition of Wenzl Hause's Complete Double Bass Method
My new edition of the Complete Double Bass Method by Wenzl Hause (1764-1847) is currently being prepared for publication. Written in three volumes and originally published between 1807 and 1828, this is the first bass method written by an established bass player. Hause, who in 1811 became the first double bass professor at the newly established Prague Conservatory, founded what would become the Prague School of double bass. These volumes are scheduled to be published in the near future and will be made available for sale to the general public. The possibility of a downloadable format is being discussed. More information on these publications will be posted here as they become available.